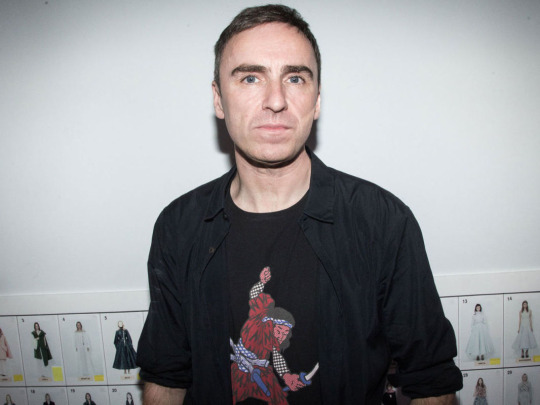 Raf Simons left Dior in October last year, after women's Spring/Summer 2016 show, that he presented in Paris. Simons helmed
the Parisian house for three and a half years. Since he resigned, rumours has started – would he rather work on his own label or join another big fashion house. 
When Francisco Costa and Italo Zucchelli stepped down from their creative director positions at Calvin Klein this April, it was probable that Simons will get that offer. It's still not confirmed, but as we know the designer has already moved to New York, where PVH Corp (Calvin Klein owners) has their headquarters. Are we just moments away from Raf's next move being confirmed? Let's see.
Photo Getty