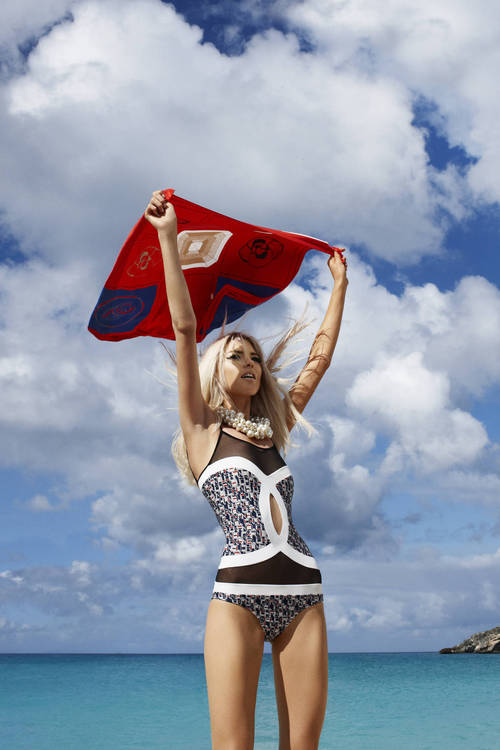 Little spot at the Pacific Ocean. 6 km² islands, turquoise lagoons and reefs, beautiful beaches with constant sunshine – that's all about Bikini, an atoll belonging to the Marshall Islands. How it gave a name for a popular swimwear and what story stands behind – read in our post.
Located at the North Pacific Ocean, close to Micronesia, atoll Bikini is known for two resons. Firstly and obviously, for being a name of swimsuit, that appeared in 1946 in France. Secondly, it was a place of USA nuclear weapons tests, that drown world's attention in 50-60s. Nowadays, the island chain is safe for tourists and offers an amazing views for divers. This is a place that still has Robinson Crusoe's style. In 2010 Bikini was named World Heritage Site by UNESCO. So, what is the relation between bikini and Bikini, any ides for now?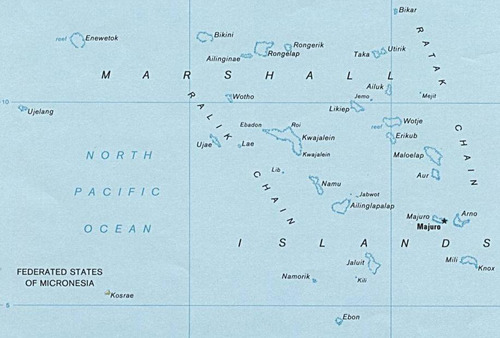 Photo www.kobedia.org
Women's beachwear appeared much earlier than in the 20th century, however, till late 20s it looked nothing like the bikinis we are use to. Long tunics and overalls, often with sleeves were tightly covering bodies. Only when sunbathing was considered to be good for health, along with the fashion to spend free time on the coast, costumes started to dwindle. Finally, they became more comfortable, giving freedom of movement and also showing more .
What's known to us today –  a two-piece swimsuits – appeared in May 1946. That time two guys in France came up with the same idea of super skimpy swimsuits. Louis Réard, who was a car designer and Jacques Heim working in fashion industry, are the fathers of mini bikinis.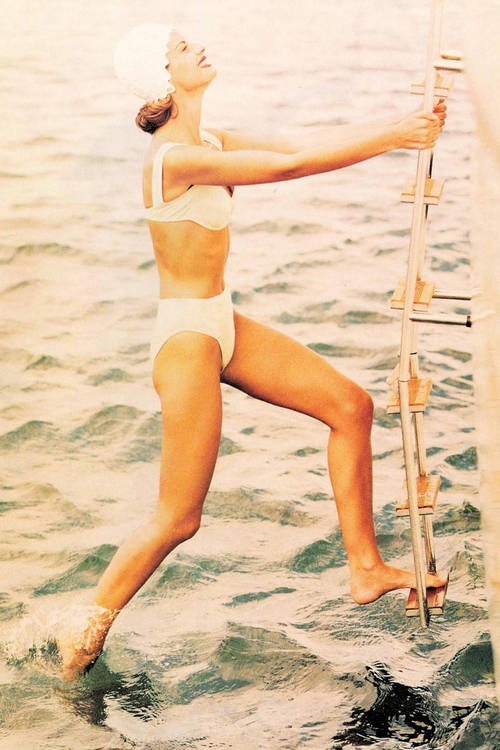 Photo Patrick Demarchelier
Heim's project called "Smaller than an atom" was promoted as the smallest swimming suit in the world. Réard went even a step further, reaching the point where there was no model willing to present his bold costume in public! (Remember it's still 1950s). Finally, he hired a stripper and the show raised a big controversy, but it inspired him to give a name for the first swimsuits. As the swimwear got no less attention than nuclear weapons tests, carried out at the Pacific Ocean at this time, he said it was like a bomb at Bikini atoll.
Bikini was getting more popular, starting with the French and spreading throughout Europe. Thanks to Brigitte Bardot it came to fashion in America. Yes, thanks to that famous scene from Roger Vadima's movie "And God Created Woman". If you haven't seen it, now it's time to watch. And choose your new bikini.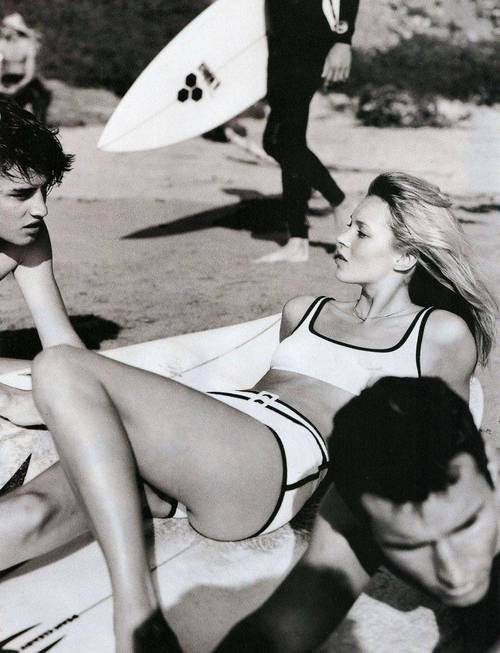 Photo Mario Testino
You will find Reserved swimwear collection at www.reserved.com/re/en/campaign/ss14-swimwear-collection#0
Cover Photo Laurie Bartley