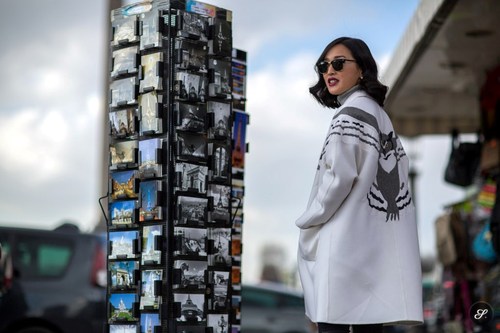 "If you love what you do, you don't have to work at all". Read our interview with Christian Vierig (Styleograph), a street fashion photographer from Berlin. He explains how to take a great picture and what really matters in fashion photography. Even if you are not into reading, see his stunning shoots from London, Paris, New York, Barcelona and Milan. 
We met Christian at Fashion Week Poland in Łódź. He came to take some pictures in the main Expo building hall. "I'm very picky with shooting fashion" – firstly I didn't believe him. Wherever you turned, you saw beautiful people wearing the latest trends, just as from the catwalk. Dream place for a fashion photographer. Later I realized what he meant. Street fashion photography is not about being "dressed up". It's all about people, places and moments.
ANNA BOJAROWICZ – Why fashion photography?
CHRISTIAN VIERIG – I had three passions in my life: travelling, meeting interesting people and taking photos. I was trying to find a way toH combine it. Fashion seemed to be a great focus. I was into street photography before.
AB – When did you take the very first shoots?
CV – In Sweden. While doing an internship. I approached some people in a small Swedish city, asking for their photo. I told them I'm "that" famous photographer from Germany…
AB – Haha, you really did that? "I'm a famous German photographer"?
CV – Since I didn't know how to approach and introduce. I told them I'm having famous website in Germany, yeah. I did it 2-3 times at first. Then I realized I don't have to make up, people are open for being photographed. The reactions where amazing so I kept going.
AB – So, you got inspired by Sweden. I'm not surprised at all. They're known from good taste.
CV – I already got the idea of having the blog before. I wouldn't say "I started because I was inspired by Sweden". No. But when I was there, it was so different from what I was used to see. I was curious, I opened my eyes widely and started to observe. Sweden was perfect.  And of course people have a great style there as well.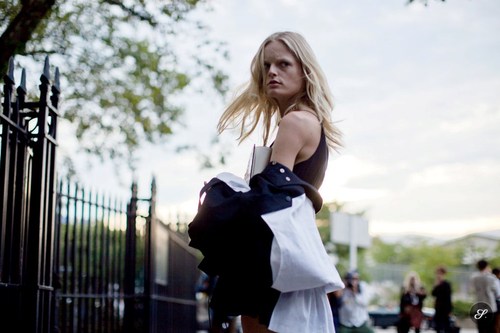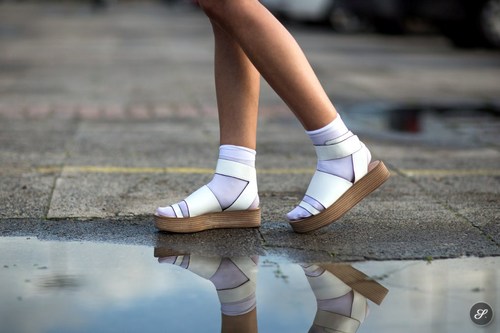 AB – Were you into photography before?
CV – Not that much. All has started in Sweden. I wasn't even into fashion before.
AB – And  are you now? The next fashion show has just started and we're still here, enjoying our lunch…
CV – Hm. I would say I'm more an outsider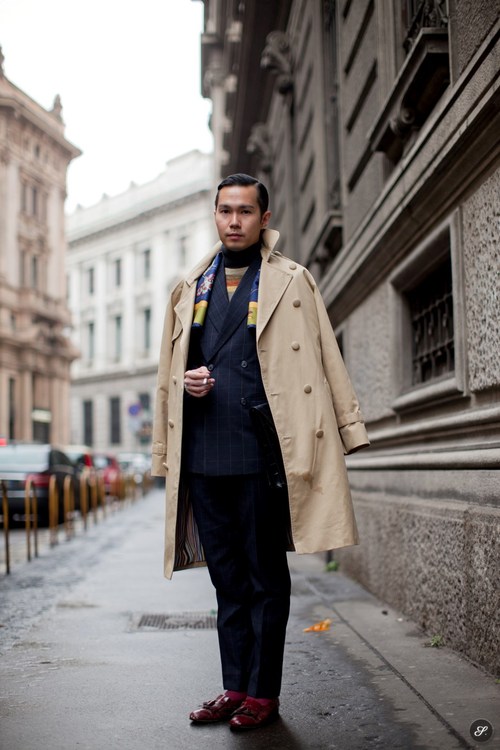 AB – So, let's continue. What happened after Sweden?  
CV – I went back to Germany and travelled around there. Shooting during the weekends in different cities etc. In September I decided to go to Milan Fashion Week. I had this idea of the blog and just experimented with it.
AB – And it worked. If you know what you want to do and keep doing it well, it has to come with a prize. Hobby turns into profession and then?
CV – If you love what you do, you don't have to work at all. I'm thankful to do what I love and to be able to live from it. I think every person should try that way. Would make the world a better place.
AB – More happy for sure.
CV – I always carry my camera around during daytime, but I never feel like being at work.
AB – That's also easy to notice in your pictures. Everything precisely selected. People, places, moments. You take your time. It's not just fashion.
CV – I think the essence of a great photo is the combination of those elements. I love to shoot interesting people, well-dressed, in a special, candid moment.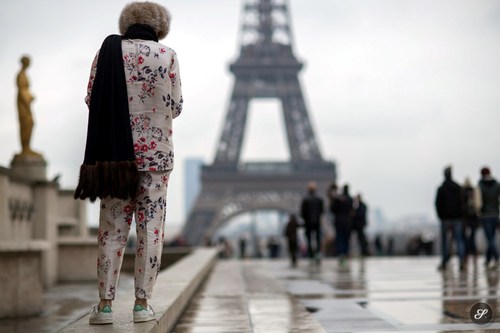 Beautiful background also captures the spirit of the place. That's why I try to travel as much as possible. I go to the biggest Fashion Weeks, music festivals, I visit London, Paris, New York, Milan, Berlin, Łódź, Madrid, Copenhagen. Always looking for new. But when you ask about my favourite place to be I would say Berlin, where I live now, Barcelona, Copenhagen and London. Those cities are always so inspiring. You can find this perfect combination I mentioned before at every corner.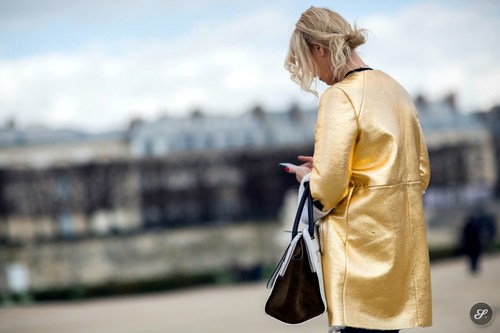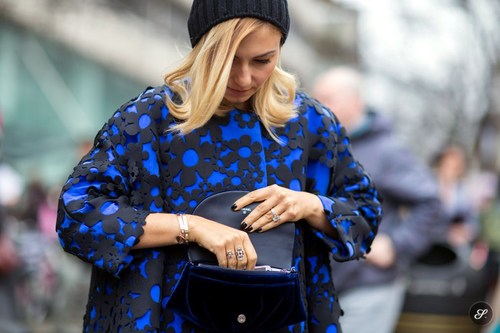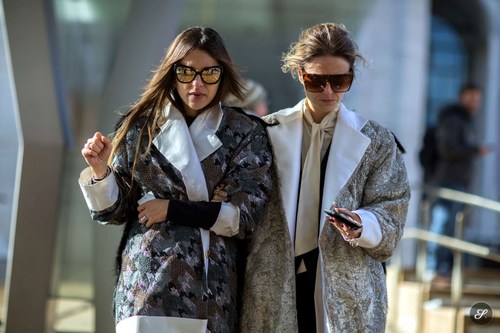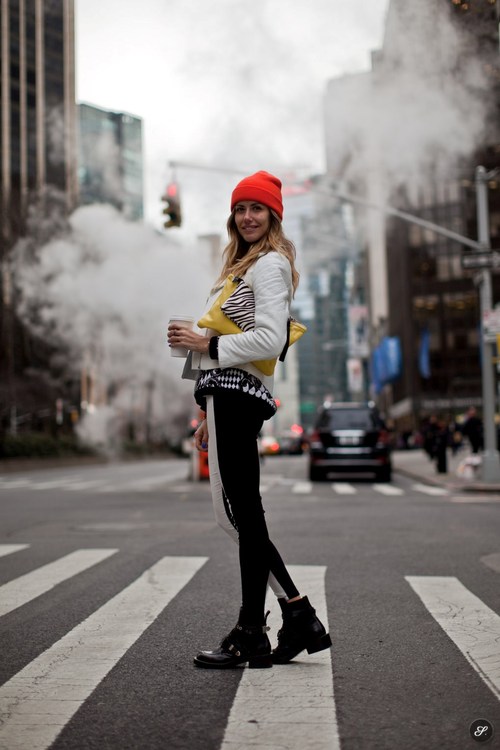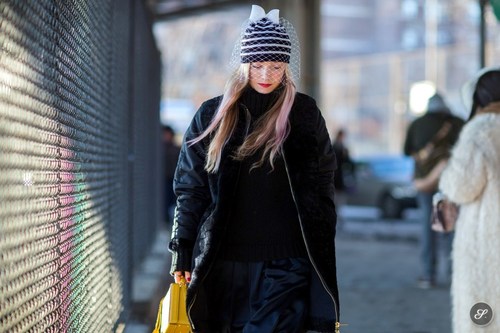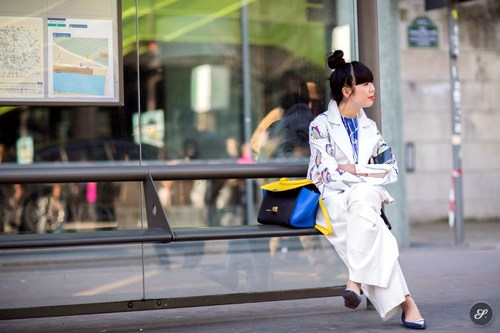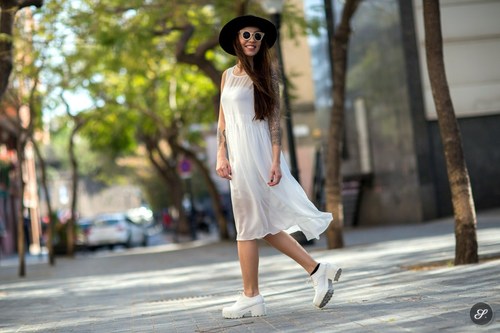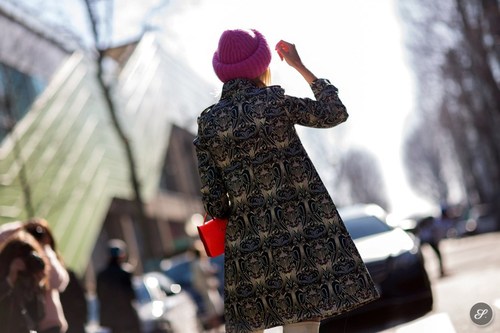 All Photos Courtesy of Christian Styleograph.
To see more photos, feel free to check his official blog, http://www.thestyleograph.com/. There are some street fashion pictures from Fashion Week Poland too.
We spent a very good time in Łódź. Big thanks to Christian for the interesting talk and OFF Piotrkowska, especially Restobar MITMI for the space and delicious food. We will be back next season!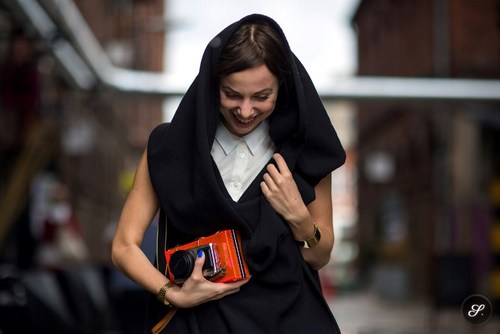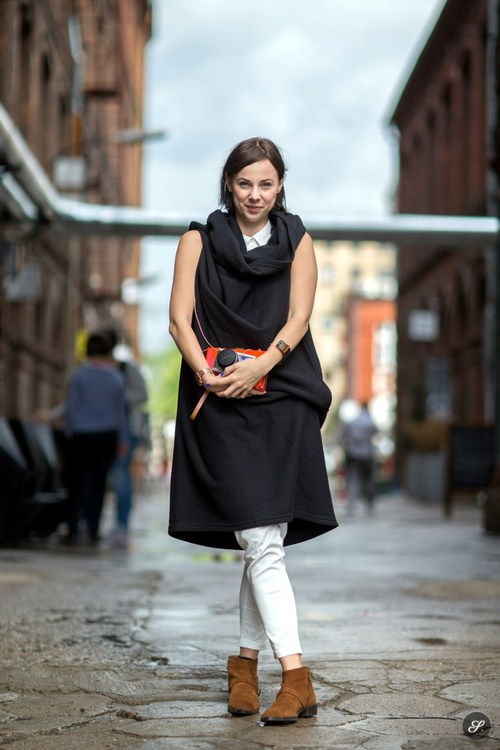 Trousers and a white shirt Reserved, www.reserved.com