When love for wine and shoes goes together, we can turn old wine cases into a shoe cabinet. And that's what we did.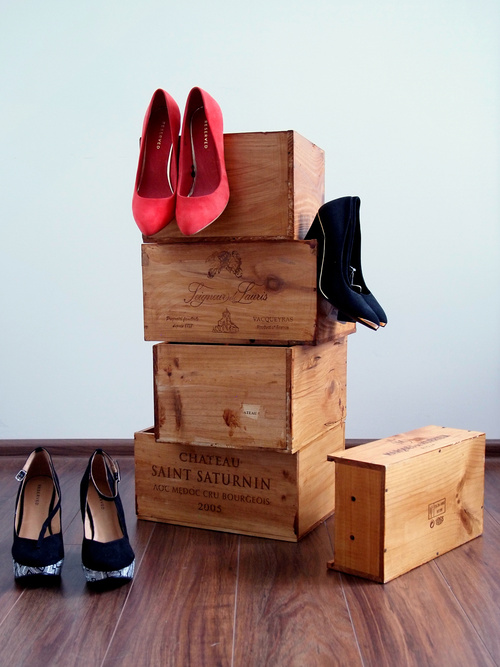 Wooden wine boxes can become an alternative way to store your shoes. You will save on buying a new closet and get an amazing do-it-yourself. It looks great, is practical and easy to make. You choose how to design it and because it's modular – your cabinet can expand with every new pair of shoes.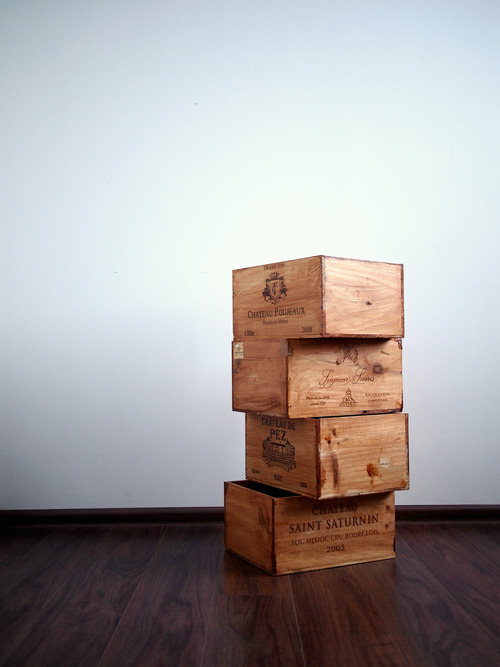 You need wine cases, of course. Four-five are good for start. Maybe you will decide to keep there only favourite stilettos?
Our cases are covered with varnish. It protects the wood, makes it more resistant and easier to clean. You can also use colour paints. The sizes are different. Smaller boxes are perfect for one pair, while the big ones can fit more. This is a typical two-bottles case.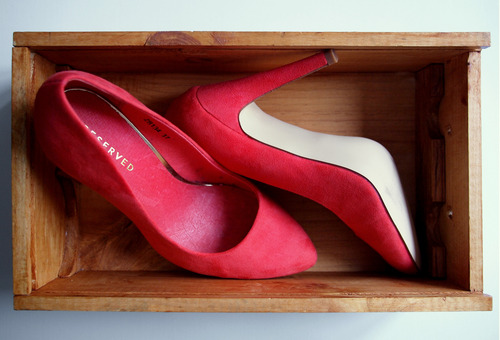 Now it's time to choose the room and attach cases to the wall. Make sure you do it right, using proper screws and fittings, when needed. When all that is done, time to bring shoes.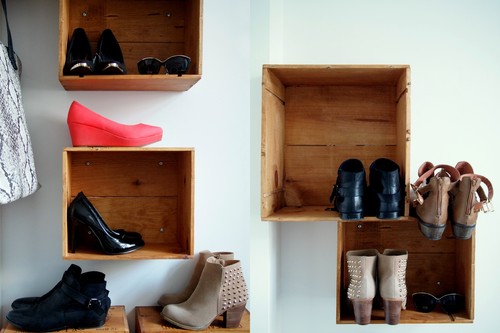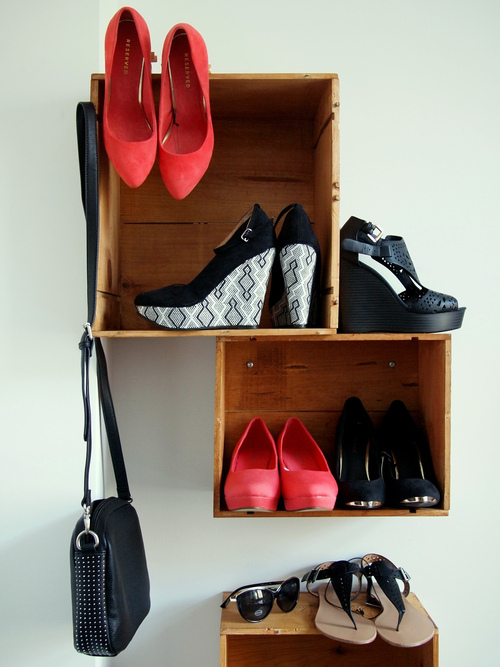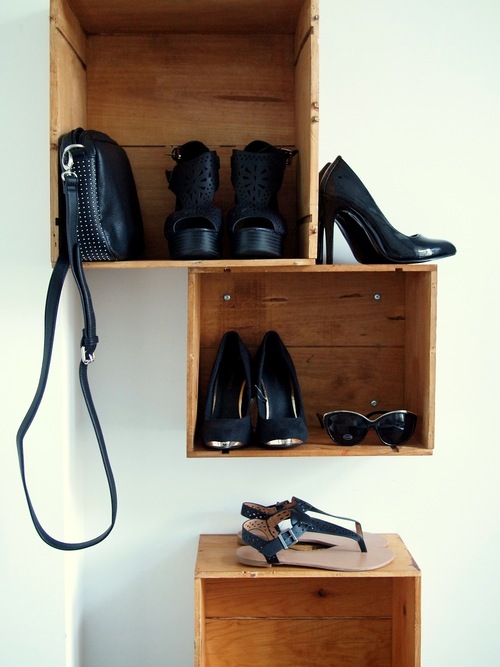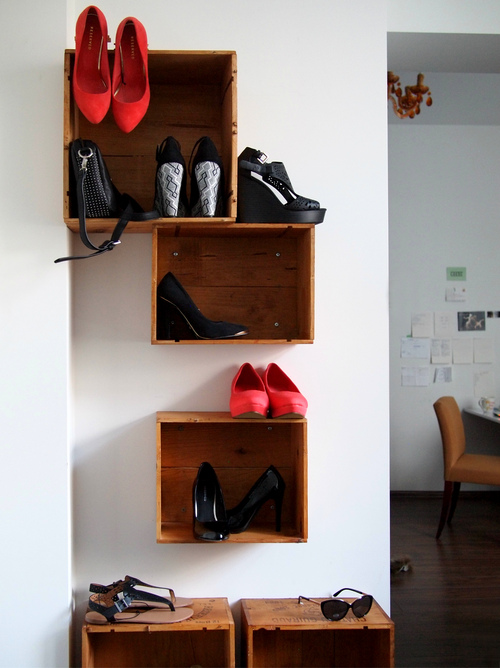 Shelves are perfect to keep other accessories, as well as shoes. Little hooks give extra space for bags and jewellery.
All shoes, bags and glasses are from Reserved collection, www.reserved.com/pl/pl/woman/all/shoes
Photos Reserved