… for walking, of course. But they are also made from recycled water bottles! How many bottles do you think are needed to produce one pair? Check it out.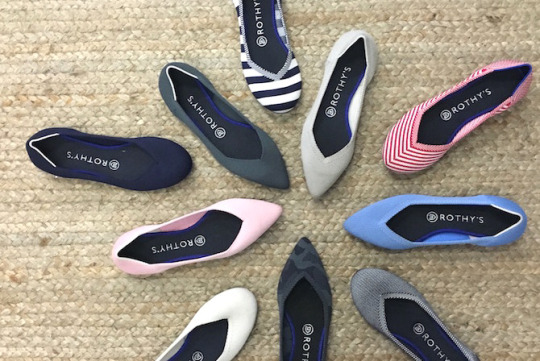 They take only six minutes to make. Every pair is breathable, machine washable and recyclable when no longer needed. A new San Francisco-based start up has made a 100% sustainable shoe collection.
Rothy's are 3D knitted using a yarn made from certified polyethylene terephthalate, which basically means recycled PET bottles. The plastic is put through grinders, chipped into little flakes and then pushed through an extruder to producing a soft fibre. They need only three recycled bottles to make one shoe. 
Rothy's launched last month. Their inaugural collection is available in two styles, The Flat and The Point, and in 17 different colour combinations. Cool, isn't it?
Photo Caroline Bewkes