One of the biggest fashion houses Louis Vuitton is celebrating its 160th anniversary of founding. To mark that, six world's greatest creatives were invited to re-interpret the iconic LV monogram for a limited series of bags. What did the visionaries from art, architecture, industrial design and fashion present? Karl Lagerfeld shot all finished projects.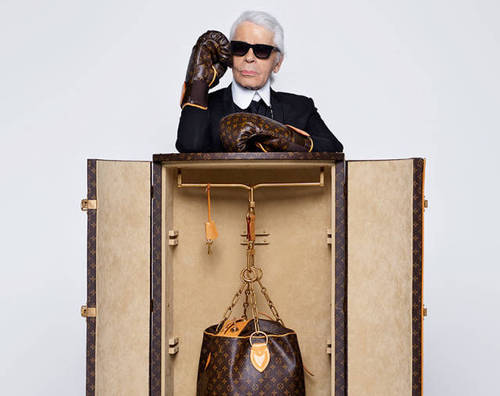 The "Celebrating Monogram' project was initiated by brand's executive vice president, Delphine Arnault. She asked big creators from different industries: Karl Lagerfeld, Cindy Sherman, Frank Gehry, Marc Newson, Rei Kawakubo and Christian Louboutin to enhance the popular LV logo.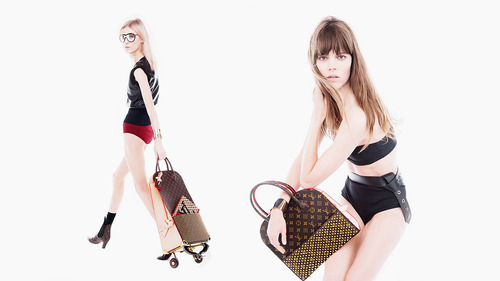 Louboutin
Christian Louboutin, shoe designer known from the significant red soles, has incorporated his scarlet line, the monogram and Louis Vuitton logo into Shopping Trolley and Shopping Bag. "Okay, when you're going to the organic market, you can be super glamorous. You don't have to feel like a loser with your leeks inside your bag", he said explaining his choice. We can find a selection of Fleece Pack backpacks by Marc Newson (product designer), Twisted Box handbag by architect Frank Gehry and trio of traveling pieces by Karl Lagerfeld, including Punching Bag, Punching Suitcase and Punching Trunk.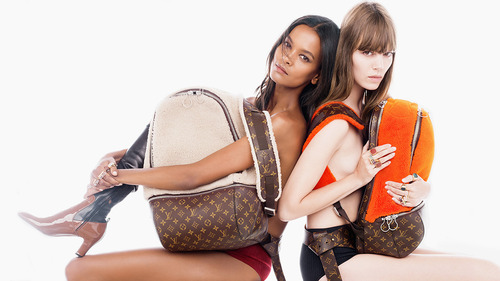 Marc Newson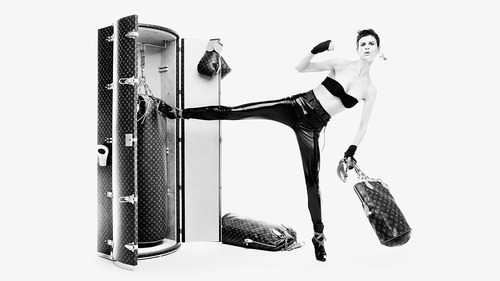 Karl Lagerfeld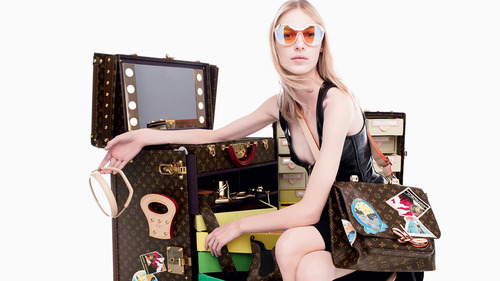 Cindy Sherman
Performance artist Cindy Sherman made a Studio in the Trunk and Camera Messenger, considering the most useful pieces she would use while working. 
Photo shoot for the project was made by Karl Lagerfeld for October issue of Harper's Bazaar. All six creators and their unique bags, can you guess who is who?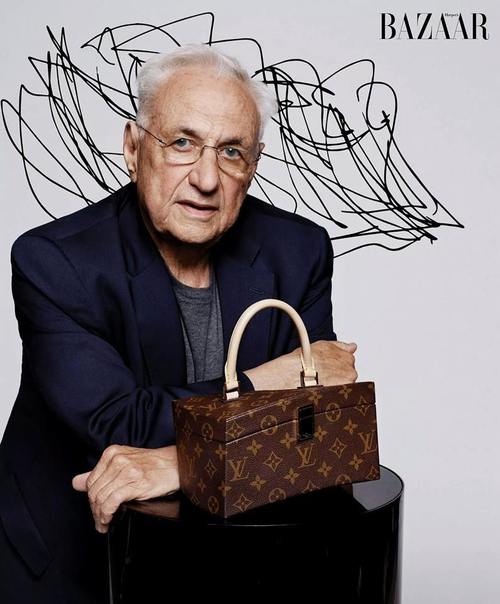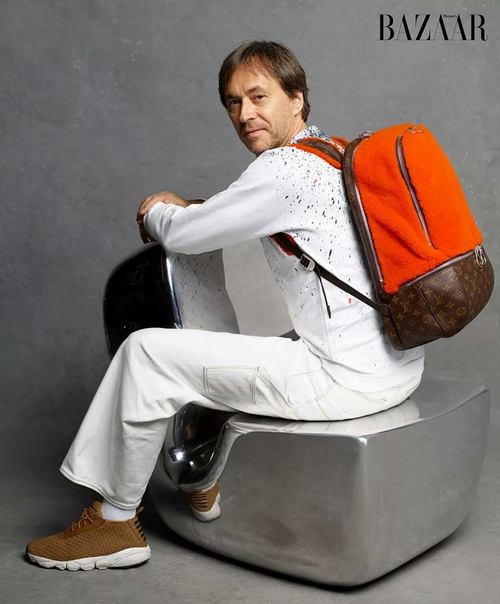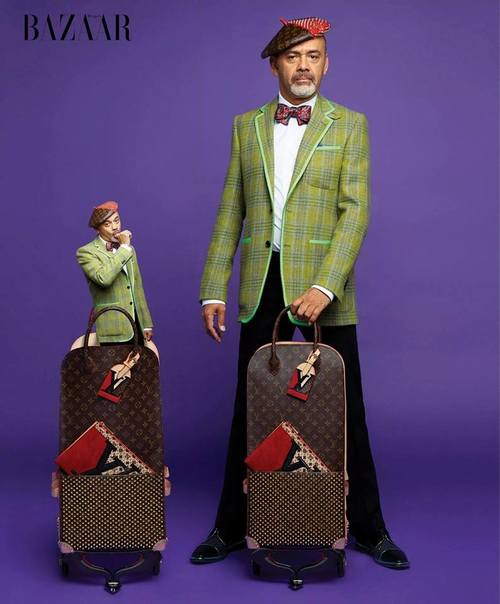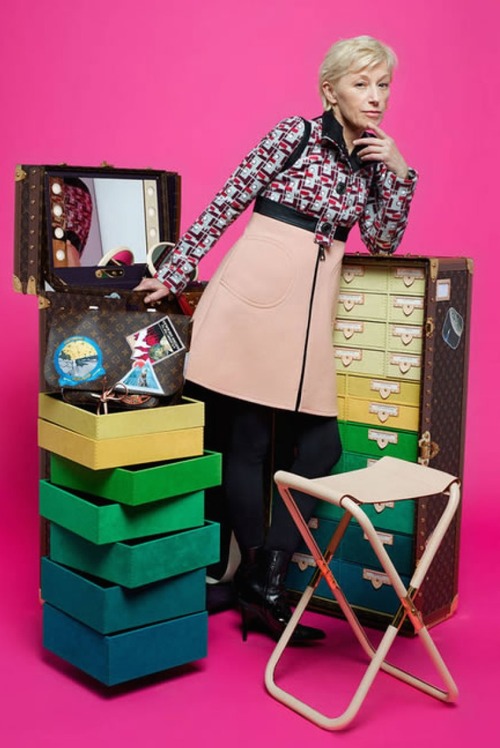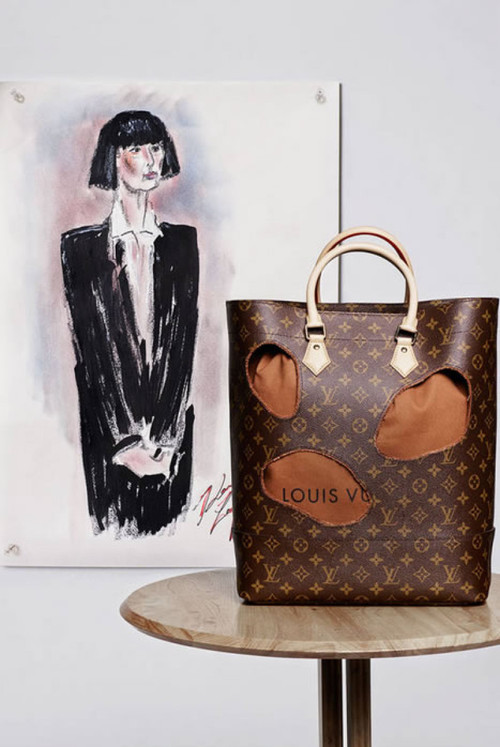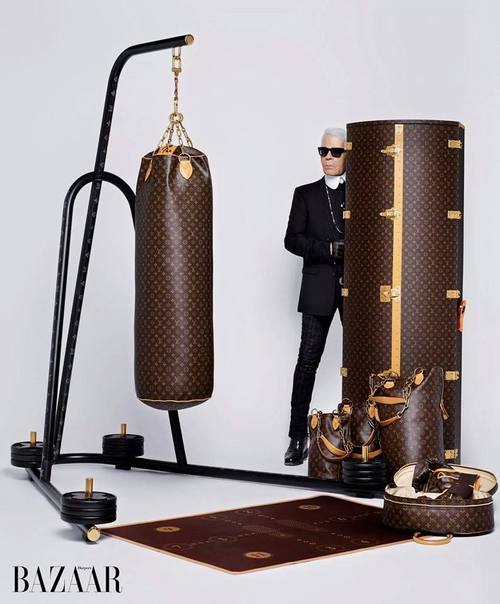 Source www.harpersbazaar.com