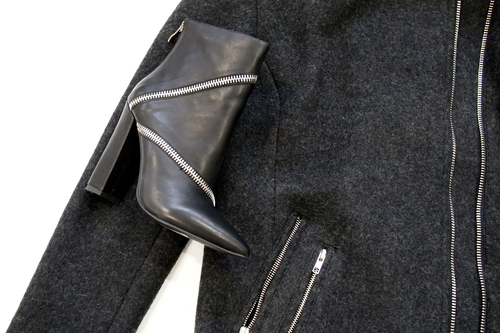 Time to sneak a little peek. Today we paid a visit to our designers' offices to ask few questions about the new line they are running. Eryk, working with Reserved for years as a fashion designer, revealed the concept that was kept in secret till now! He also showed us the very first models, are you curious?  The collection arrives to selected stores in August and will be limited. Better get ready!
Reserved has three lines, in women's and men's collections, that you already know. MODERN, simple, elegant office line, STREET FASHION addressed to young, active lovers of urban style and YFL (Young Fashion Lab) playing with the newest trends. How will be the new CONCEPT line?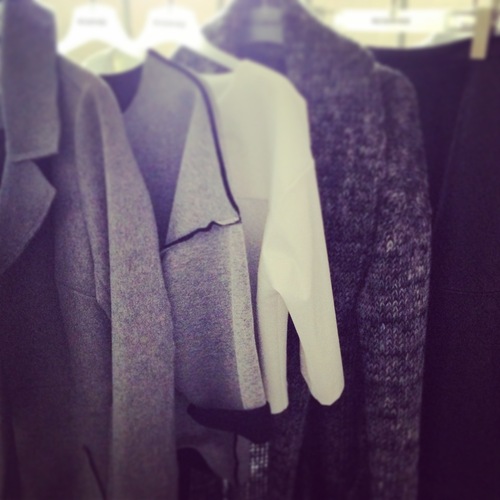 ANNA BOJAROWICZ – Who is this collection for?

ERYK – I would say that CONCEPT is for modern and bold women, who want something more than just clothes. For someone who wants to emphasize the lifestyle and is looking for new expressive forms. The desire to stand out, that's crucial. One collection will consist of clothes, shoes and bags produced in limited numbers. CONCEPT is for demanding customers. The entire collection is made from quality materials, mostly imported from Italy.
AB – Where do you find your inspirations?
ERYK – CONCEPT line emphasizes fashion trends. We follow collections of big fashion houses and observe street fashion around the world. From all these we get inspirations to design. This is the essence of the collection – creating an original, up to date design.
AB – What will be the core of first CONCEPT collection?
ERYK – We go for a rock look. CONCEPT combines basic and its functionality with the popular motives. This time, what drew our attention were zippers. Zippers allow you to experiment with the form and give blouses and jackets a new shape. They increase the comfort of worn garments. Zippers will also appear on shoes and bags. In the collection there will be plenty of contrasts, gloss/matt, greys matched with pink and indigo, unusual material combinations. Definitely no shortage of interesting trousers and skirts, oversize, large sweatshirts and warm sweaters. All in all it's Fall/Winter edition.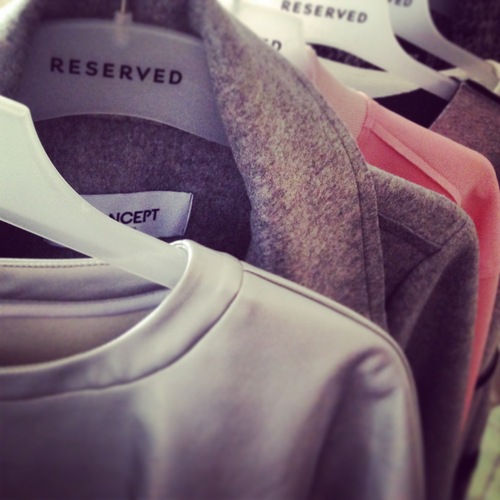 AB – We already know the logo of CONCEPT line.

ERYK -Yes. We wanted it to be simple and modern, since it will appear on the line, as a characteristic graphic print. Obviously there are more interesting patterns, you will see soon.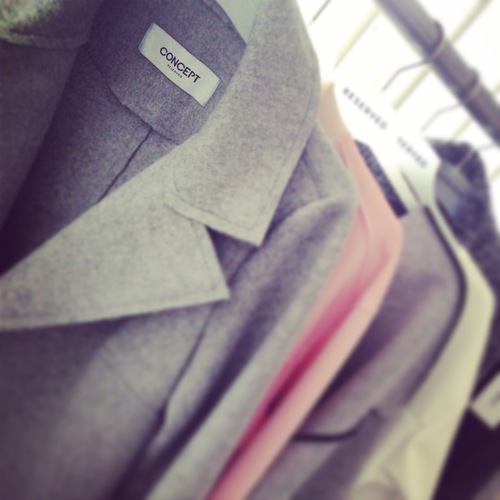 On July 10, CONCEPT line will be presented during the Berlin Fashion Week in Germany by none other than Georgia May Jagger. Of course we will write a relation from the event! And now is about waiting for the collection in Reserved stores.
Photos Reserved